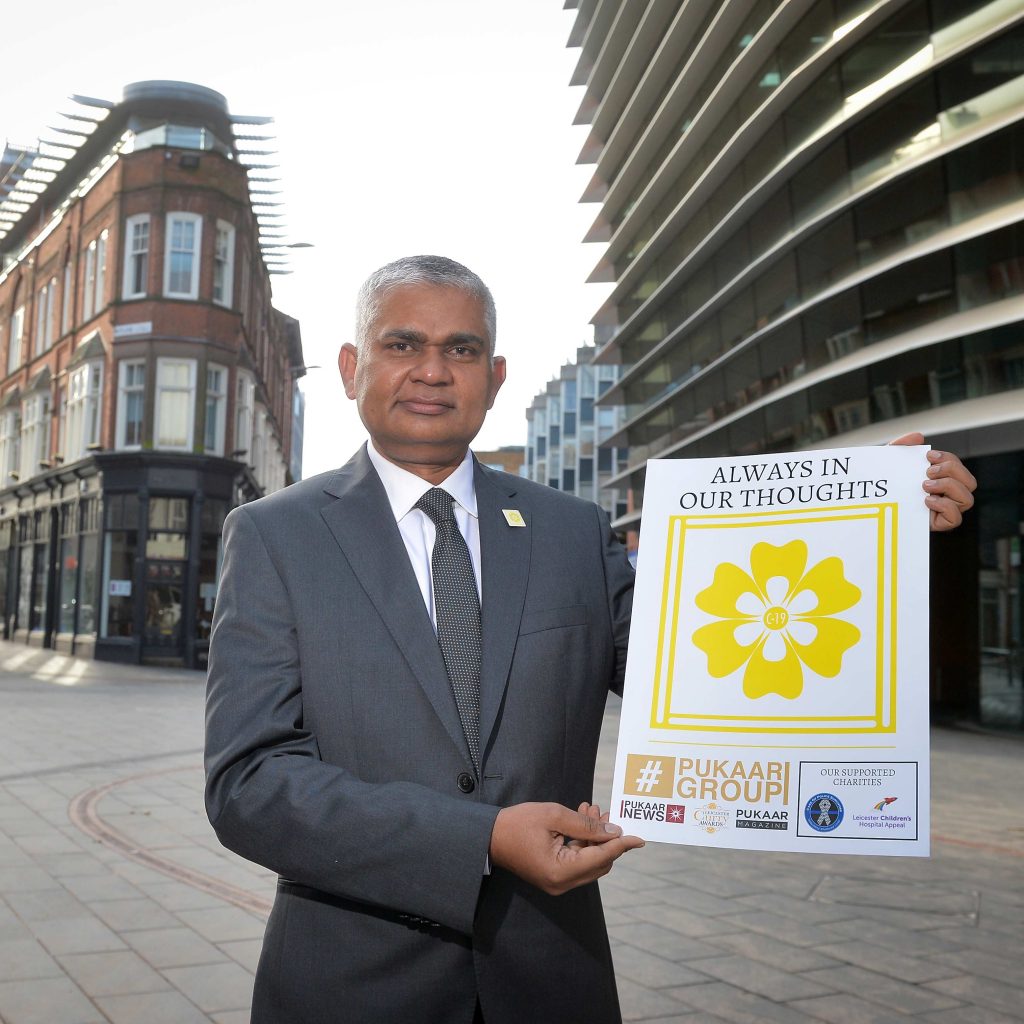 Pukaar Group
Founded by Romail Gulzar, Pukaar Group is an award-winning publishing and events company with an engaged community audience in Leicestershire and the Midlands. Its vision is to bring people of all backgrounds together in celebration of the values and aspirations that unite us all.
Pukaar Group greatly values diversity and community. It celebrates them across all of its platforms, every day. Founded in Leicester in 2010 as Pukaar News UK Ltd, it has provided broadcast media for the BBC, Sky News and ITV and many more while launching the careers of dozens of local young people.
Since 2012 it has published the quarterly Pukaar Magazine. The glossy community magazine is distributed across Leicestershire to an audience of both young and established professionals. It offers readers a mix of local human interest and community news, as well as features on fashion, travel, sport and entertainment. It reflects and celebrates its multicultural city and has twice been a finalist at the Asian Media Awards.
Pukaar Group also founded the Toronto Curry Awards, Leicester Curry Awards, National Samosa Week, Leicester's Got Talent and the Ethnic Media Awards. These events have gone from launch to becoming major parts of Leicester's cultural calendar. Guests regularly include leaders from business, politics and public services as well as the communities Pukaar serves. Pukaar Group also provides digital marketing services.
If your organisation is looking to reach an engaged community audience in Leicester and Leicestershire then Pukaar Group provides a number of products and services which may be suitable for you. You can learn more here.
Find out more about Pukaar Group here